As a Birth Doula
As first time parents, my husband and I were nervous about what to expect as we got closer to the birth of our child and how the birthing experience would end up. We knew we wanted a doula to assist through the pregnancy and to support us during labor & delivery. Nicole was warm, caring, and accommodating. She replied to emails and texts promptly and always made us feel like our questions were valid. We planned on having an unmedicated birth at the hospital, but our baby had other plans. We had to be rushed to the hospital for an emergency c-section. Nicole was there every step of the way and stayed for several hours after the surgery to ensure that we were doing ok. She held our hands, supported us through the disappointment of having to go into surgery, validated our fears, and grounded us. Her caring words and constant support were an invaluable part of our birthing experience. We are forever grateful for having had Nicole there as we faced the scariest, most beautiful, moments of our lives. I highly recommend Nicole as a doula, her soul and passion for supporting parents through childbirth shines through her work. ~ Hagar, Carlos and Baby Rio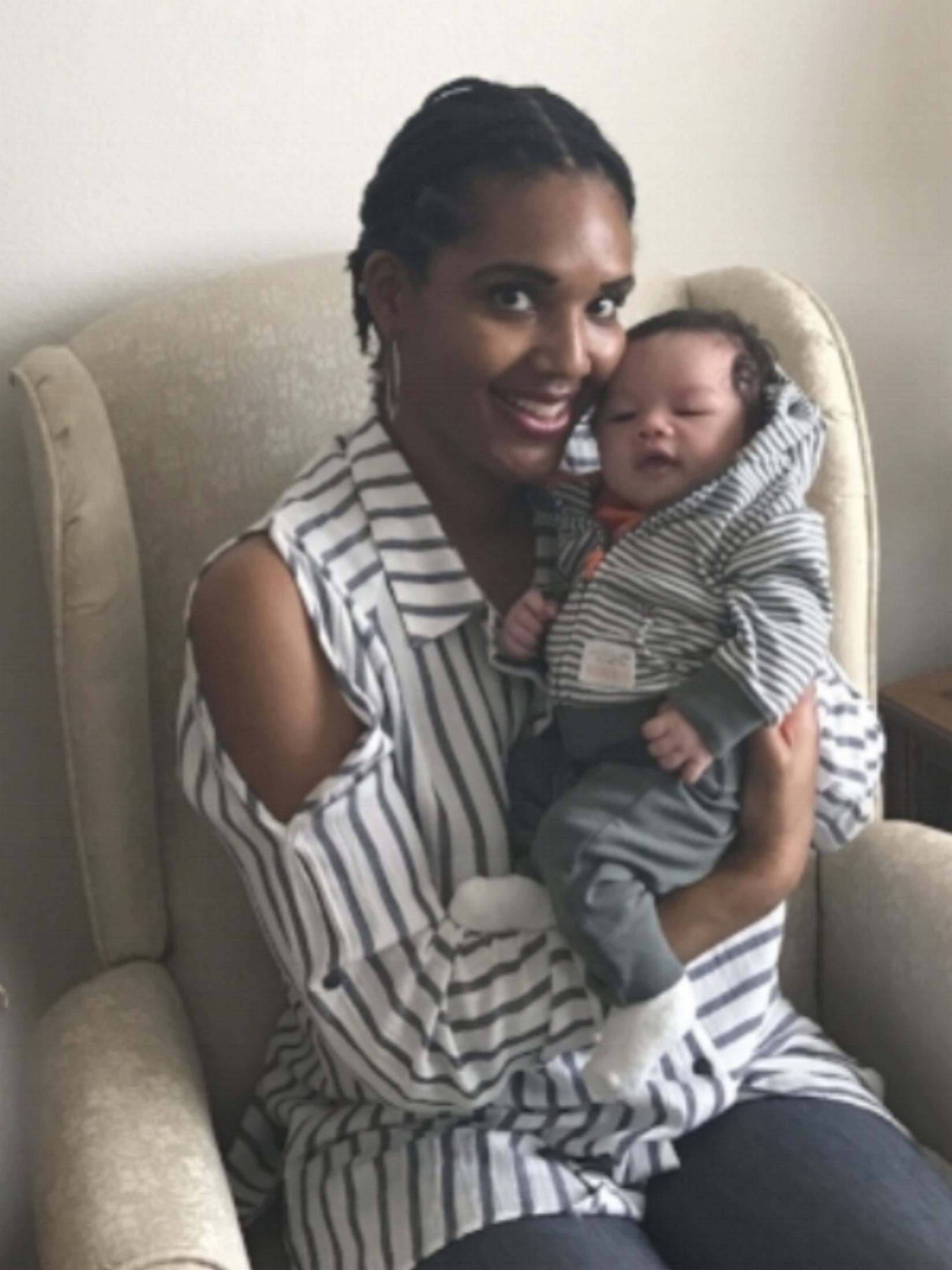 I was very grateful to have had Nicole's support, guidance and expertise during my pregnancy, especially during labor and delivery. It was comforting to have someone so passionate about the miracle that is birth. Nicole acted as my advocate when I felt challenged physically as well as mentally with tough decisions posed by the medical staff. It was a blessing to have her as part of my entire pregnancy journey. ~ T.W
I was a VBAC birthing at home and I'm so honored and grateful to have had Nicole aka "Dancing Moon" as my doula.
Nicole had calming energy and the tools that got me past every hard contraction of my 44hr labor. She made sure I drank enough fluids, ate to keep my energy up which is a vital part of birthing. She held my hand through every moment, said the inspiring words a woman needs to hear from another strong woman, massaged me when needed and took me into her beautiful space when I needed to loose myself from the pain with a fun dance to my favorite music, Enrique Iglesias.
Her commitment far exceeded our expectations. After the baby was born, my husband said to me "I don't know how I would have done this without Nicole". She gave my husband the breaks he needed to get us through the toughest thing we would ever do.
Thank you Nicole for being part of the most amazing experience of my life. ~ The Kruhm family
Nicole was an incredibly kind, thoughtful, and empathetic presence during the course of my entire pregnancy. She provided lots of insight and resources and always made herself available for any question or concern, big or small. She even showed up at the hospital on a hunch, even though we thought we had a false alarm on our hands. Thank goodness she did, because my son was born twelve hours later!
Having Nicole by our side during my delivery was incredibly calming and helpful and I was grateful to how sensitive she was to our wishes. I feel so lucky to have gotten to work with her and glad she was there for our son's debut! ~ Juliette, Noah + Baby Atlas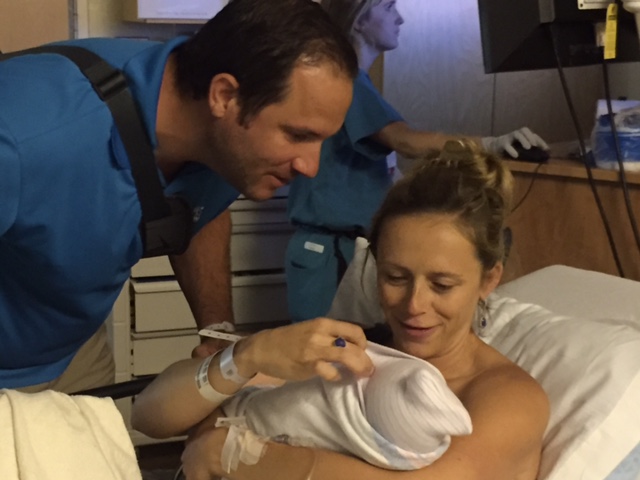 Ben + I can't thank Dancing Moon enough for the AMAZING support she provided as our doula throughout my labor + delivery. Rarely does a birth go exactly as we hope/plan....but she helped give me the continued strength, encouragement, and tools to bring our precious little man into the world as close as possible to our vision 🙏🏻💕😘 [Baby] Dom loves you, too!! ~ Erin F., co-owner of happy baby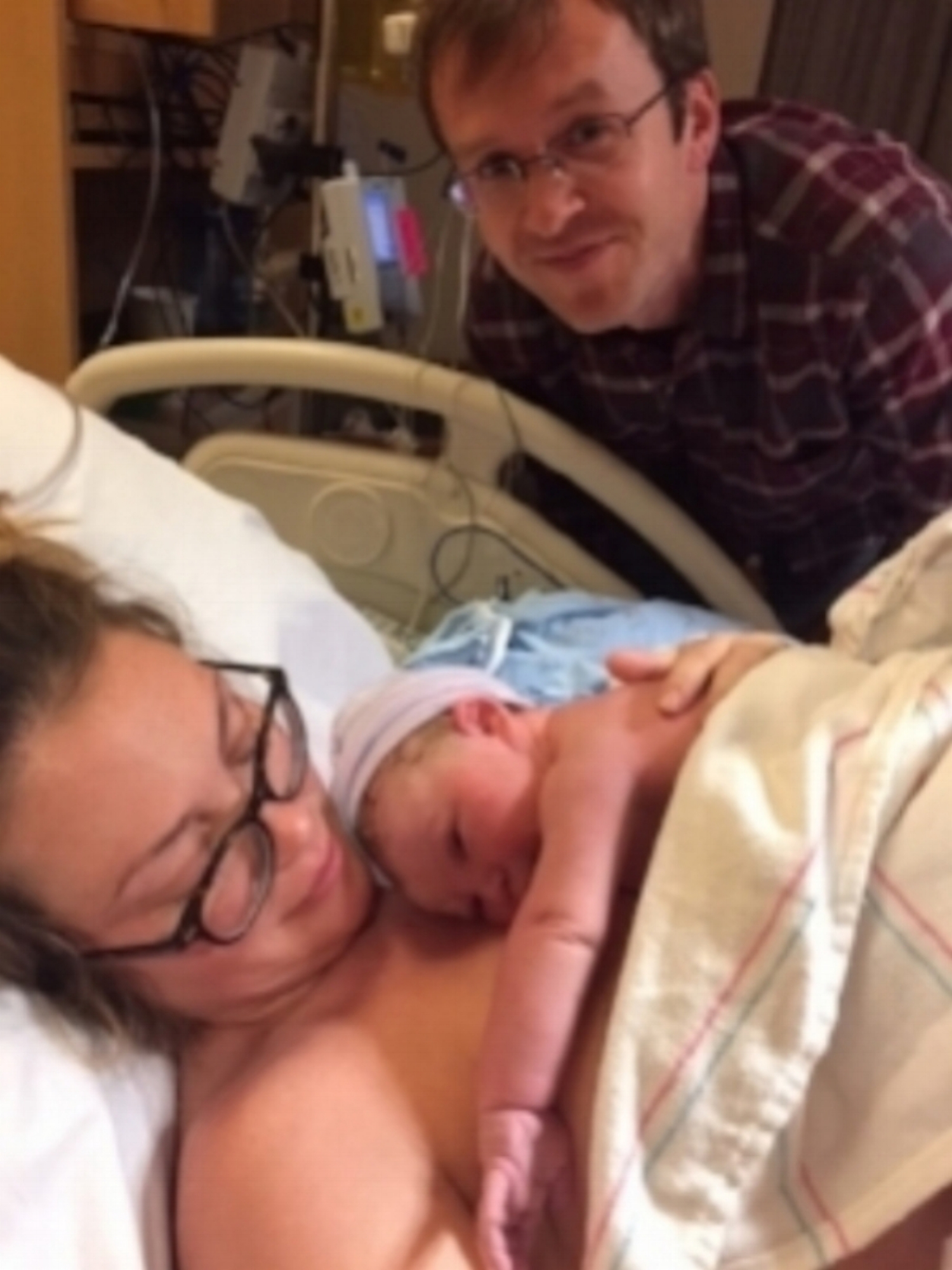 Nicole was our doula for the birth of our sweet baby boy. We were first-time parents and had no idea what we were getting into. Nicole struck the perfect balance of providing information without pushing an agenda. We felt completely informed about all of our options and also completely free to make any choice we felt was best for us.
Nicole made herself 100% available to us 24/7 as the big day approached and dropped everything to join us as soon as the contractions started coming. She stayed with us through it all -- a calm, knowing, strong, hands-on presence during what turned out to be 18+ hours of labor. She was incredibly helpful to me and equally as helpful to my husband, who was a little unnerved by seeing his wife go through the pains of labor and took comfort in Nicole's reassurances that everything was just as it was supposed to be. We were a team and we don't know how we would have gotten through the process without her. I can't recommend Nicole more highly. ~ S. L-F. + Family
Dancing Moon was such a wonderful doula to work with. She is kind hearted, gentle and very open minded to allowing every Mother experience birth however their journey will unfold. You can feel that she is an old soul and offers many natural options and suggestions to have the best possible birth for you and your child. She was available to answer any of my questions and sent me some great websites and reading material in preparation. My husband and I were determined to have a natural birth but in the end our little one had a different plan which included an emergency c-section. Mrs. Dancing Moon was still there for us through the process and for the hours afterward! She also coordinated our placenta to be taken and made into pills which was so helpful and wonderful. I know had we had a natural birth it would have been a wonderful experience together. I would highly recommend Mrs. Dancing Moon to other soon to be mothers! - Kenna, Carson + Baby Milo
✨ "Nicole was amazing. She is confident, centered, calm and holds a wide and transformative space during labor. Her non-stop, selfless support brought much needed comfort, and her knowledge of the labor process helped make the entire process as smooth as possible. I felt supported in my intention to have a natural birth, and when the going got tough Nicole constantly reminded me to stay true to my wishes (and I did!). She worked well with my husband, who appreciated her supportive and knowledgable presence throughout the labor. I recommend Nicole without hesitation for any pregnant mom-to-be looking for a reliable and excellent doula." - Valentina and Christopher with baby Colin
✨ "We are blessed to work with Nicole who truly gives her all to her clients. She is very experienced, knowledgeable, graceful and brings a deep tranquility with her to every interaction." ~ AB Head of Art of Nursing Doula Registry
✨ "Dear Nicole, I want to thank you so much for all of your support, encouragement and comfort during one of the most memorable experiences of my life. Words cannot express how grateful I was to have you there not only for Nolan's birth, but in the weeks and months leading up. While in labor I was completely overwhelmed with pain and anxiety but you encouraged me to hang in there, take a nap, which when you are in the middle of giving birth it seems like the last thing you're able to do and you went above and beyond by being hands on while massaging pressure points to assist with inducing my 21 hour labor. You are truly the best. I am fortunate to have had you there and to have met you. Keep up the great work!" -Danielle G.
✨ "Dancing Moon!!!!! She is the best! she helped our daughter thru the birth experience of her baby sister when she was 4 AND i just gave birth yesterday to our third! She took care of our two girls (7 & 2.5)...they had a blast, felt totally at ease & supported & BOTH witnessed the birth of their baby brother yesterday with her gentle & loving guidance." -Gretchen G
As a Dancing For Birth™ Instructor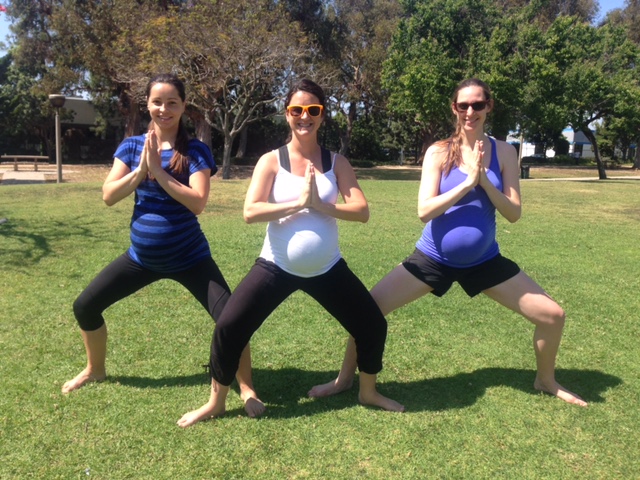 I read about Dancing for Birth online and hunted down Nicole to start up a class. It was so great to connect with her and other mamas during my pregnancy and postpartum periods. The class had a little bit of everything I needed - meditation, affirmations, dance/movement, and wisdom passed on from Nicole and the other mamas. It's really amazing what she is able to pack in to the class! And it's super powerful because you can take it beyond the class too. I know it helped me in labor, and it helped shift my framework with my baby. Instead of dreading "rocking" my baby to sleep for an hour, I got to "dance" with her which I enjoy doing. I have recommended this class to several friends and think it's a great way to nourish your mind, body, and soul! ~ J.T.
Looking into the floor-to-ceiling mirrors, I saw me and a room full of other very pregnant women. It was a sight to see. Our hair in pony tails, our round hips squeezed into yoga pants. We rested our hands on our pregnant bellies, shifted our feet nervously, asking ourselves, "Was this a good idea? Do I really need to see this new, awkward body of mine trying to move in coordinated steps?"

The tiny, former professional dance instructor turned on the music and started to move. We followed. We salsa'ed, we hip hopped, we did routines across the floor. Immediately, our faces were red and sweaty, our bellies swinging left and right, up and down, around and around in "sexy" hip circles. Deep dips in second position. Clumsy footwork. We shimmied our newly-enlarged chests to the beat—five, six, seven, eight. We clasped hands and did swing moves, our bellies almost touching, our ponytails swishing.

Looking at ourselves and each other, we giggled. Like dance class when we were little girls, there was no competition between us, no expectation of greatness. Just pure joy in moving our bodies. Our new, awkward ones. Silly girls about to be silly moms. What a beautiful sight. ~ S.L.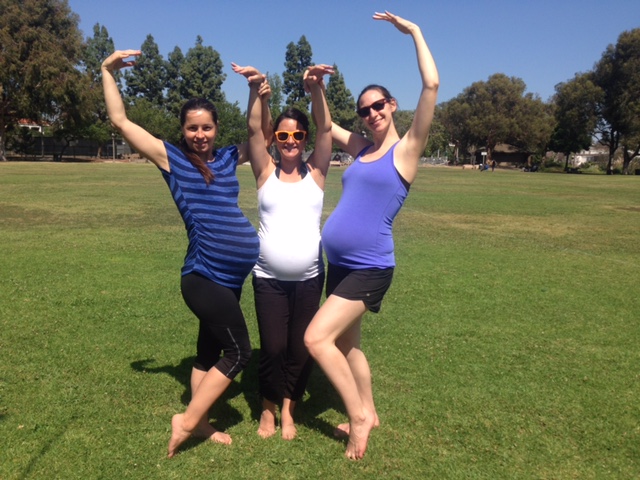 The classes are so nice because you get to be outside and be with other moms who totally know what you're going through. Plus, the classes are really wholistic, promoting physical, mental, and social wellness. The best part for me too is that when I go to a class, it stays with me all week...either remembering to engage my core, calling on my affirmation, or practicing dance moves while I rock my baby to sleep. It stays with me and has really impacted my life for the better! - Jaclyn T
✨ Get ready to move and feel good in your pregnant body! Give yourself and baby some time to feel connected in dancing and playing 💜. -Liz J
✨ Each time I took a Dancing for Birth class during my last trimester I left feeling completely relaxed. When you belly dance or salsa with other pregnant moms, it's not only a fun way to exercise, but you connect with people using a different medium than that of conversation. You begin the class drawing a card with a phrase on it and speak about how it applies to you. The teacher, Nicole / Dancing Moon, exudes positivity, has a great background in dance, and she also participates in the card drawing. I really felt like I connected with other moms in a way conversation couldn't allow because through dance you can be silly and forget about your cares. You also learn about how women historically birthed which included standing in a circle with other women in the village. I highly recommend this class. It's a great LA way for pregnant moms to exercise, have fun, and meet. - Michelle O.
✨ I just received your e-mail message to us via Kimberly and wanted to thank you for your lesson. I totally forgot how transformative music can be and how it can directly (and quickly) impact my mood. I've decided I'm going to make two mixes for my birth process -- one upbeat, for when I can and want to move with a bit of energy, and than another mellow/meditative one. I wouldn't have considered an upbeat mix had it not been for you -- I felt so GOOD after moving to the music :) Also, practicing various positions with our partners was super valuable to me -- I learned that certain positions were automatically calming. Truly loved all that you brought to class. I am happy to recommend you to other mamas to be! ~ Natalie A.
✨ I danced throughout my pregnancy in class and at home with my 2 year old and finally during labor with my husband ~ and it enabled me to have this beautiful laboring experience that just felt good in my body. Our bodies are built for movement AND stillness and Nicole's dance classes really celebrate movement in a way that empowers moms to listen to their instincts and know their inner strength. ~ B.S.
As a Coach Practitioner
✨ It's not often the someone holds space for me. You have a real gift for listening and making sure that I felt heard. I feel like your wisdom is imparted by just being there, like a doula for my soul. I felt a giant release to be able to tell someone how I am really feeling. It was so therapeutic and comforting. Thank you for being so generous with your time! I truly appreciated and felt healed by our session. ~ CC
✨ I especially enjoyed dancing with ALL of you ladies. Thank you Dancing Moon for that unifying tribal-like experience. ~ AA
✨ I won a free coaching session with Nicole at a Mommy's Day Out event. I wasn't sure what to expect, but one session didn't seem like much. However, Nicole put me at ease right away. The 90-minute session was part coaching, part therapy, and all real encouragement. I was able to talk with her like an old friend - I told her my dreams and frustrations, and she helped me create a plan for both! This one session with Nicole gave me the focus and kickstart I needed to find the balance between being a new mom and the person I used to be. Thanks Nicole! ~ H.F.
✨ What a treat to work with Nicole around sexual wellness issues. I had a very tough labor and experienced painful intercourse for over a year afterwards along with prolapse and diastasis. Nicole did a thorough evaluation and identified key target areas for our work. She provided helpful tips/strategies as well as sat with me while I sifted through emotional barriers to moving forward with my wellness plan. Her intuition is amazing - even via skype - as she really tapped into what I needed session to session. I'm happy to say I'm feeling a lot better and am really grateful we were able to work together! ~ J.T.
✨ Thank you so much Nicole! I still can't believe how lucky I am to receive your coaching and to work with you to achieve it. I received from you a beautiful gift that I will keep for the rest of my life and it will transcend. Your teachings don't stop here, I have a beautiful daughter and husband that will benefit from all the clarity of mind that you were able to reach out in my head in order for me to achieve my goal. I am forever thankful. Thank you for believing in and motivating myself. Thank you for choosing this mama! - Andrea M
✨ I had the fortune to receive three coaching sessions with Mrs Dancing Moon and I can hardly express with words how much of a difference they made in my profession. Before there was lots of confusion, panic, frustration, and chaos; as soon as the first session was over, I felt clarity about the goal I wanted to achieve and how to go about it. By the end of the third session, I was given support and practical tips but also a spiritual practice to feed my days with and that to me is the most empowering tool I can use to actually achieve my dreams. All my love. Diana H.
✨ Poised and empowered, Dancing Moon has embodied her practice and approaches peers and students with reverence and respect. An artist rooted in her passion, it was an honor to share space and learn from her ♡ -Celina W